Beatport No. 7 in Top100!


M4CHINE – WTFunk? (release date 25.5. Lucidflow)
Although it is a contemporary audiovisual take on disco, WTFunk? is an archetypal M4CHINE release.
A live act by nature, but not traditionally so, M4CHINE's riffs on the virtual band members" concept by globally knitting together performers who would not usually have the opportunity to play together in a physical situation.
The hook – the funkiest of licks – and solo guitar work is performed by Henning Rümenapp, guitarist from German rock band "Guano Apes". Vocalist Mehandi Hasan sings with a trademark smoky India vibe, backed up by Misha Law, a Bristol based female singer. Additional drums provides a garnish, performed by Jacob Kiersch, drummer of the synth-pop band "Alphaville" and the German rock band "Gods of Blitz", in tandem with tabla master Naushad Khan. Hitting the MS-20 for some classic psychedelic monophonic action is And.Ypsilon, from the famous German hip-hop band 'Die Fantastischen Vier'.
Then, to totally throw a curveball into the mix, Ulli Freise of Elster Silberflug, a specialist in medieval and renaissance music, goes beyond retro equipped with a lute. And finally, to top off the package like an elaborate glacier cherry, WTFunk? features the world's second most desirable piece of dance music production equipment after the Roland TB-303 – a tractor. Yep, of the "digs up potato" variety. Pure analogue action.
The vibrancy of the creative product has rubbed off on the Lucidflow co-owners. Nadja Lind abandons her trademark overcast dub tones and lets the sun shine right through, retaining the elements of the original but sharpening the edges for more of a dancefloor orientated take. Helmut Ebritsch pulls out the big guns with a warp-bass vs. psychedelic guitar solo soundmash.
M4CHINE – WTFunk? VIDEO (preversion)
featured on Beatport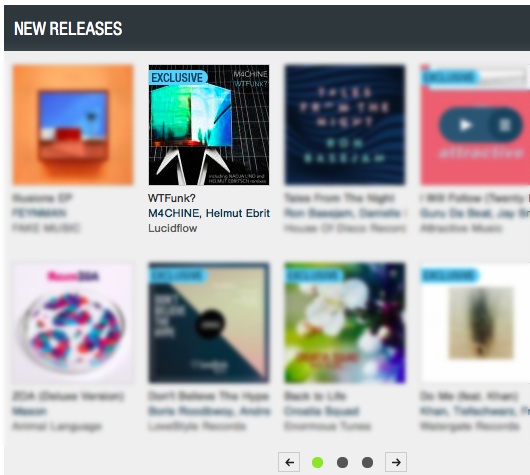 selected support: Sin Plomo, Stacey Pullen, AKA AKA (Burlesque Musique / Stil vor Talent), Nadja Lind / Klartraum (Lucidflow & many others), Rick Maia, Eddie Richards, Jon Donson (Lucidflow),Andre Schwarz (Cutthenoize), Mixside, Marc Mac (Soundcollective), OpenLab Radio (Ibiza), Different Grooves (differentgrooves.com)…