Dub queen, good friend and amazing artist from Downunder DJ Trinity gives us a treat with her deep set on The Lucid Podcast 021… we wonder if you LIKE her flow as much as we do ;-) She's also half of the production duo Trinity & Beyond who delivered a beautiful remix on Nadja Lind's Brain Candy Album released 22.10.2012 (Beatport exclusive). Thank you dear, Lucidflow's really proud about that! As usual we asked her some questions… read below while being drawn into her dub tech vortex…
Podcast: Play in new window | Download (Duration: 1:15:04 — 172.1MB)
Subscribe: Apple Podcasts | Android | RSS
how does a creative day look/feel like for you?
I usually wake up at the crack of dawn and head into the studio, at lunch time i'll go for a walk down King Street in Newtown (Sydneys Bohemian Suburb where i live) for a quick bite to eat, then head back into the studio until i cant keep my eyes open anymore.
how do you support yourself in being creative?
Plenty of me time to work on music, making sure im well rested so im very alert which is when i feel most creative. I also love to travel and see places I've never been before for creative inspiration.
how do you hinder yourself from being creative?
Probably when i have too later nights, which is usually caused from djing, so a bit of a catch 22
how did you come across Lucidflow?
I was introduced to the label by a friend who said the label which was very in-line with my sound. I became a big fan and got in touch with the label to tell them how much i loved their label. We have been friends ever since!
tell us one of your greatest wishes:
To travel to Europe next year for summer.
anything else you would spread to the Lucid world?
Check out Trinity & Beyonds remix of Nadja Linds 'A Choice' coming out very soon on the label

Podcast: Play in new window | Download (Duration: 1:15:04 — 172.1MB)
Subscribe: Apple Podcasts | Android | RSS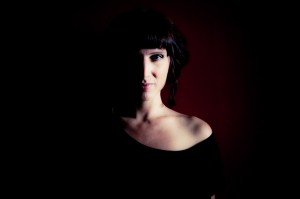 show her some love on FACEBOOK
play list:
Chicago Train – Deepchild [Thoughtless Music]
Am Beat – Aveorm [SaTrincha Recordings]
Objects from the Past – Peter Van Hoesen [Time to Express]
Doves in Michigan – Deepchild [Thoughtless Music]
Raval Cat – Benjamin Brunn [Bine Music]
White Cigarettes – Konrad Black [240 Volts]
Tahu (Fluxion Remix) – Zentex [Lucidflow]
Quantum Compatibility (Brickman's Slow Flowing Version) – Dublicator [ZeECc]
Transistor – Stefan Gubatz [Talrae]
Kazantrip – Klartraum [Lucidflow]
Bioelektrik – D.Diggler [Resopal Schallware]
Collide (Jeroen Search Remix) – ad.lib & silvision [Affin]
NX1_01_001 – NX1 [NX1]
Untitled X2 – Reggy Van Oers [Affin]
Tank (Beat Version) – Steffi [Ostgut Ton]
Tank (String Version) – Steffi [Ostgut Ton]
Rapture's Coming – Peter Van Hoesen [Time to Express]